Our mission
We help teachers and parents improve the learning environment by developing products and services that cover today's needs of modern kindergarten and primary school.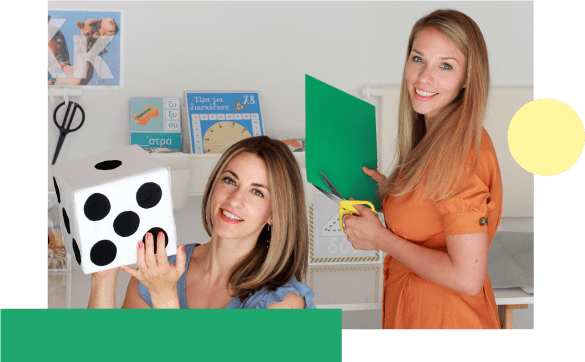 Efstathia Pantazopoulou
Elementary Teacher – Phd Candidate NKUA
Eftsathia holds a B.A. in Primary Education and Training by NKUA and a B.A. in Sociology by the UoC. Devoted to discover and apply methods that ensure positive educational experiences for either parents, students and teachers, she advanced her training by obtaining a Masters' in Special Education. Willing to learn more about how to contribute more effectively to the organization and management of schools that nurture the creativity of modern students, she studied Med. in Information and Communication Technologies and MA in Educational Leadership, (obtaining a Masters' by NKUA and IOE of UoL) in the respective field. Being passionate about educating young children she has never left the classroom, serving as an elementary teacher since 2009.
Antonia Markoulaki
Kindergarten Teacher – Phychotherapist in Training
Antonia holds a B.A. in Media, Communication and Culture by Panteion University of Athens. After her graduation she obtained a Master's in International Tourism Management in Austria. Her ambition since she was a child was to discover the way people communicate and the way they learn. Willing to further advance her knowledge on the process of transmitting knowledge to children, she took up studying Kindergarten in Vienna, Austria. Her pedagogical perspective is that "learning is the discovery that anything is possible". She believes that interpersonal relationships and the context of learning play a crucial role in the transmission of any knowledge. Holding this in mind, she continues to develop her skills by studying psychotherapy, aiming to become a licensed person-centred psychotherapist.
"With passion and love for our work and little pupils, we aspire to upgrade the learning to an experience of creation and discovery, by designing and developing creative and interactive teaching material, modern worksheets and teaching scenarios full of games."
For better, creative, happy students.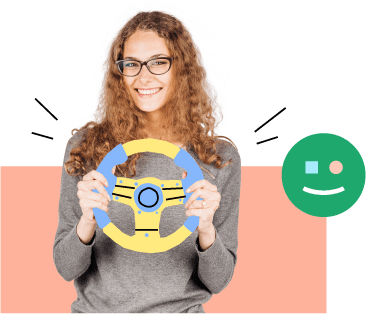 We develop products to satisfy the needs of each age group.
Discovery of the world through sensations and free exploration. Assurance of daily routine and following of first rules. Smooth practice of fine/ gross mobility.
Assurance of trust and positive environment during first separation. Collective game, socialization, and respect for diversity. Rule-based demarcation and well-structured activities. Experiential approach of knowledge and satisfaction of curiosity. Systematic practice of fine mobility and perception of space and time. Nurture of school readiness.
Acquisition of new cognitive knowledge (reading, writing, numbering). Greatest challenge is to keep pupils' interest in learning undiminished. Keeping and strengthening of pupils' curiosity and joy through experiential, interactive, and playful activities.
More complex learning profile. Introduction to new learning objects. Development of critical thinking, communication and argumentation skills.